Professional Boarding School Placement
We specialize in helping you find and select the most suitable boarding schools to meet your child's needs. ADD, ADHD, ODD, Special needs of any kind or traditional boarding schools. Emotional growth, boot camps, military schools, wilderness training, therapeutic, immediate, short or long term. Nation wide.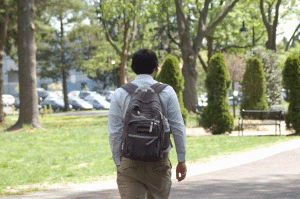 Call Steve Bozak today at 518-373-8069 or email steve@bozak.org
A private boarding school or day school may be the best choice for the family with a child who has special needs, or has special abilities that are not met at the current school. ADD, ADHD, ODD, LD, music, art, science, history, dance, writing, computers.
Parents may consider alternatives to their child's current school for a variety of reasons: the need for individualized attention; the desire for more structure and discipline to learn better work habits and study skills; or the dissatisfaction with the quality of current school.
We as Educational Consultants are prepared to advise families on the opportunities available for students to be matched with the right and best school.
The choice is always yours but we provide you with the most appropriate choices, representing each school fairly and representing your child clearly to the schools.
Here is what other families have said about Steve Bozak:
References:
Steve, I want to thank you for all of your help and work you have done for my wife and I. Indeed, you know your stuff. Jim, Chicago IL.
We wanted you to know the immediate and awesome placement saved them from their future. Thank you very much. Very truly yours, John & Beth S. Phoenix AZ
I could not have chosen all this with out your help. I am forever grateful. Thank you, Kevin Ohio
Suzanne and I both really appreciate the input you & Steve have provided, if you ever need a referral from thoroughly pleased & satisfied clients just let us know, you got it. Thanks again Jerry & Suzanne
Steve, Just wanted you to know what a wonderful difference you made in our lives over the past year. Tommy Troy MI
Steve, We were very reassured by your really knowing those schools without having to rifle through notes. Loren IL.